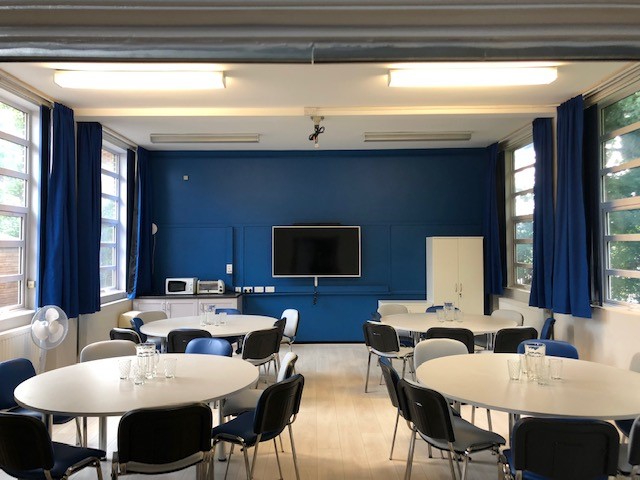 Conference Room
The Conference Centre at the PTSA is the perfect venue for conferences, meetings and training owing to our central location and nearby amenities.
Location
The PTSA is situated on the St Gregory's Catholic Academy site and has adequate car park facilities.  
Facilities for people with disabilities
Our building is wheelchair friendly with diasbled facilities nearby. 
Summary of rooms available for hire
Conference room is  suitable for training for up to 35 depending on seating arrangement.  This room benefits from large windows, Wi-Fi access and a 65 inch TV for presenting purposes.   
 Costs
Full day hire – £30
Half Day Hire – £15
Refreshments and Lunch – £3.50 per head
Refreshments – £1.50 per  head
Refreshments & Catering
We can provide catering and refreshments on request ranging from simple tea & coffee to buffet lunches.
Booking
For more information on any of our facilities or to enquire about a booking please email us on PTSAadmin@potteriestsa.org.uk